Susan Kerr
- Founder & Executive Director
Susan supported her son, who at 5 was diagnosed with neuroblastoma cancer in 2006, and again in 2017 when Jacob was diagnosed with osteosarcoma, bone cancer. She used the hardships and challenges to move forward and bring positive change to the face of childhood cancer in Victoria. Susan worked as a Pediatric Oncology Patient / Parent Advocate for 8 years with a provincial organization and started the Vancouver Island Family Support Program 5 years ago. This program has now been replaced by Island Kids Cancer Association's CARE 4 Kids Program, keeping the program exclusively on Vancouver Island. Spreading awareness and building on numerous relationships throughout the Victoria Community has been key in strengthening the dedication and support to the childhood cancer cause.
Tania Downey
- Program Coordinator
In Nov 2012 her life completely changed when her son Zachary was diagnosed with Non Hodgkins Lymphoma and after countless trips to Vancouver for treatment Zachary succumbed to his disease in May 2014. During treatment her family was able to care for Zachary due to the help from the community. After her son's passing she realized that the community needed more services to help with Bereaved families during the grieving process. In connecting with Susan Kerr she was able to start a monthly meet up for parents who have lost their children to cancer which allowed them to connect with others who share this experience. Since starting the Angel Network, Island Kids Cancer Association has been able to offer such things as yoga and workshops and in addition 2018 marked our 1st Bereaved Parent Retreat.
Tania comes to Island Kids Cancer Association with over 30 years of experience in the Medical and Administrative Field. She is also a Reiki Master and Certified Crystal Healing Practitioner which has allowed her to heal on a deeper emotional level in turn being able to share and assist others on the same journey of grieving.
She strongly believes that it is not the situation that defines us, it is how we move through the situation and challenges that makes the difference.
Carolynn Ablitt
- Treasurer
They say when you want something done, ask a busy person. Carolynn easily comes to mind! In addition to working as a SD63's District Secretary, managing her family business and coaching soccer with Prospect Lake she has found the time to help IKCA get our books in order. After volunteering for 15 years with Special Olympics, we are fortunate to have such a talented and hardworking new Treasurer.
Alicen Chow
When her daughter was diagnosed with cancer in 2013, Alicen Chow had no idea how she and her family would get through the devastation. She didn't know that the kindness and support of friends and family, medical caregivers, and strangers with big hearts, would carry her family through the challenges.
Alicen married her dream guy and moved to paradise (Victoria!) in 2005. She has since had three wonderful children, who forced her to acquire the skills of a chef, teacher, counsellor, logistics expert, laundress, project manager, event planner, and social co-ordinator. In other parts of her life, she works at the BC Ministry of Environment advising on legislation, and volunteers with the Keating Healthy Schools Committee to help make healthy choices and lifestyles easier for kids and their families.
She hopes some of these experiences will help her help other families survive and thrive during cancer treatment and beyond.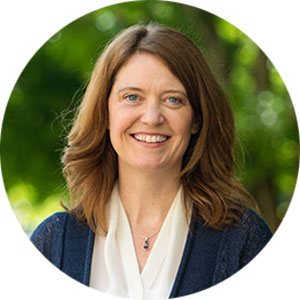 Cathy Costigan
Cathy entered the world of childhood cancer in 2010 when her 21 month old daughter was diagnosed with a brain tumor. She is deeply impressed with what the founders of the Island Kids Cancer Association have created. Cathy hopes that her career as a psychologist and university professor specializing in child and family mental health will allow her to meaningfully contribute to the mission of supporting Island kids with cancer and their families at all phases of their journeys.
Heather Hamilton
Heather Hamilton, an artist, wife and busy mom of 3, has lived in Victoria her entire life. She has a special spot in her heart for childhood cancer as her daughter Jaimey was diagnosed with leukaemia at age 5, relapsed at 9 and sadly a third time at 12. She is no stranger to the difficulties that a cancer diagnosis can bring to every corner of your home. She wants to help others who face similar challenges.
Ewa Lunaczek-Motyka
Ewa Lunaczek-Motyka has worked as a Pediatric Hematologist/Oncologist at the Victoria General Hospital since July 2009. Prior to that, she completed her fellowship training at the B.C. Children's Hospital. She recognizes the challenges that Vancouver Island patients and families face, having to travel to Vancouver, and is enthusiastic about helping to support them to be closer to home whenever possible.
She is extremely grateful for the terrific team she works with both in Victoria and Vancouver. She is volunteering as a board member for the "Island Kids Cancer Association" as she sees first hand every day how important it is for families facing cancer to have a local support network, both from an emotional and financial standpoint. She started "Jam for the Kids", a fundraiser for the Victoria General Hospital Pediatric Oncology clinic, in 2011, and hopes to continue it annually to raise funds for the Island Kids Cancer Association.